Introduction
Some industries require sitting at a desk from 9-5 in front of a computer. One wrong move could lead to an issue, but at least you won't be physically hurt, right? Well, other industries bring a whole new meaning to the consequences of "one wrong move".
5 Industries That Can Benefit from Virtual Reality Training
Some industries require sitting at a desk from 9-5 in front of a computer. One wrong move could lead to an issue, but at least you won't be physically hurt, right? Well, other industries bring a whole new meaning to the consequences of "one wrong move".
With the right virtual reality development company, your virtual reality software could be the difference between an inefficiently trained employee and one that is effectively trained. They can make sure the virtual reality development and programming systems are hand-tailored to your experience for the best outcome.
Keep reading to see which five industries are in most need of a virtual reality training app, and what VR training can do for your company.
Manufacturing
Imagine what could happen if an employee isn't familiar, or comfortable, with a machine they are required to use as they work. Their lack of knowledge has a high chance of leading to an injury, which costs the employee and the company they work for.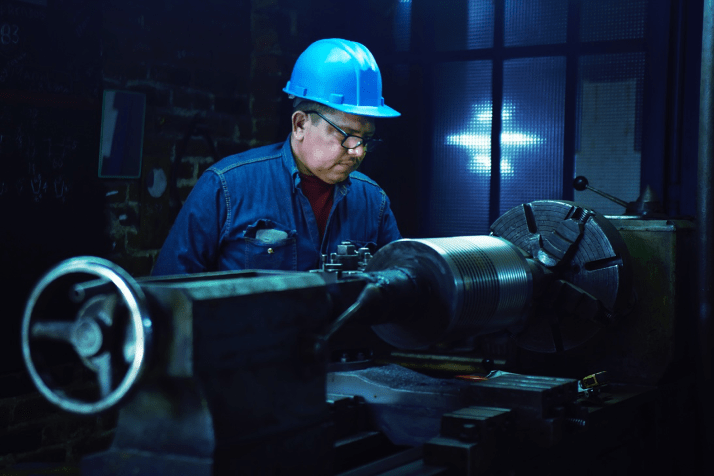 As employees are immersed in the training process, instructors have the ability to evaluate their performance in real time and offer aid in resolving issues, and confusion, before the employee even puts a hand on the machine.

Based on the Bureau of Labor Statistics' Supplementary Data System (SDS), Norman Root determined that over 40% of injuries under the age of 35 happened to those who were in their first year of employment. We can infer that the likelihood that this percentage would drop significantly if those employees were trained more capably is high.
Sales
Sales and negotiation skills are incredibly important to a sales professional, which is why learning them effectively goes hand-in-hand with great performance while on the job.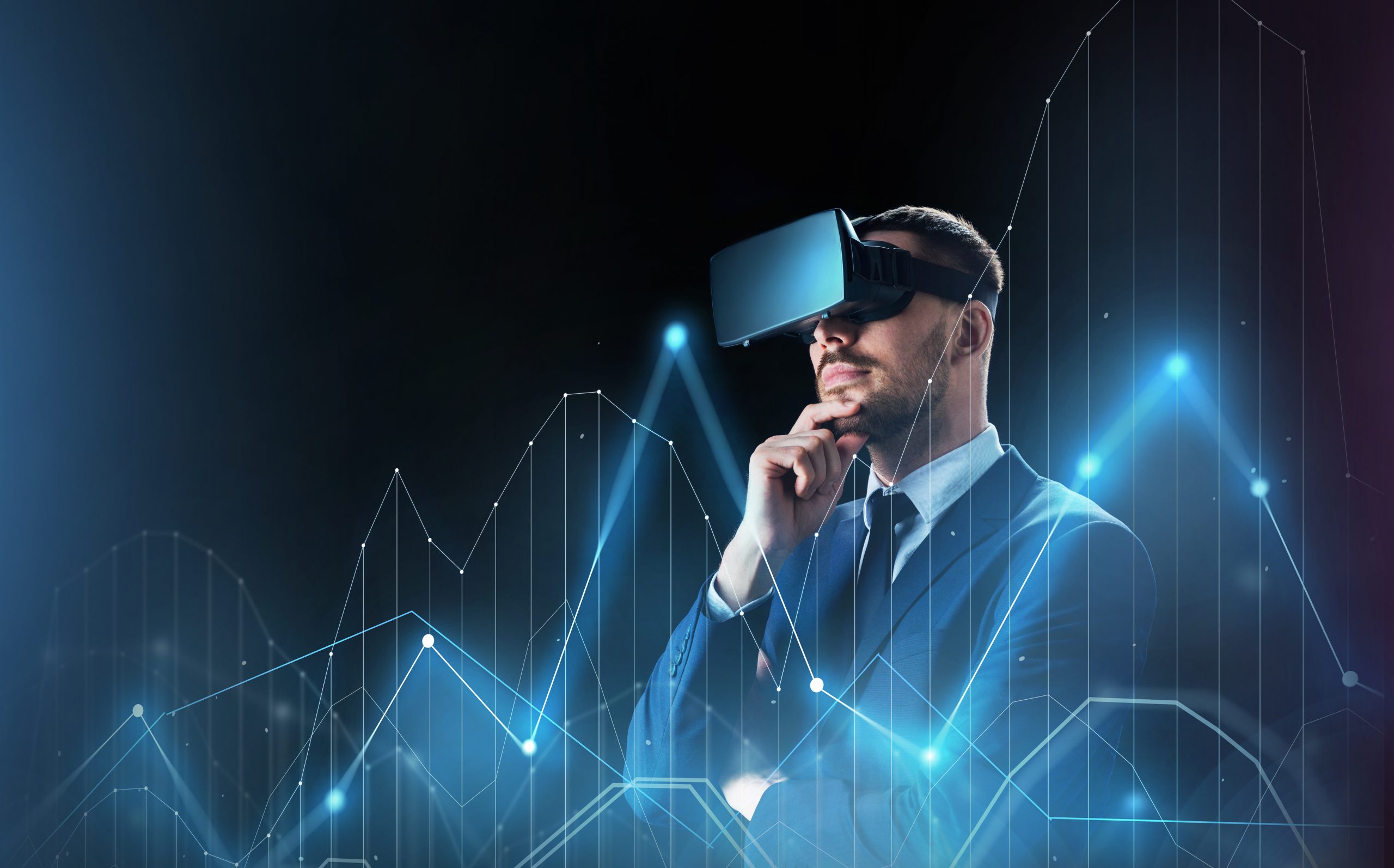 Virtual reality also offers a unique learning experience, which allows employees to learn about new products by interacting with them instead of just reading about them. Having the first-hand knowledge for why a product is worth it allows for a better sales experience and a higher customer conversion rate.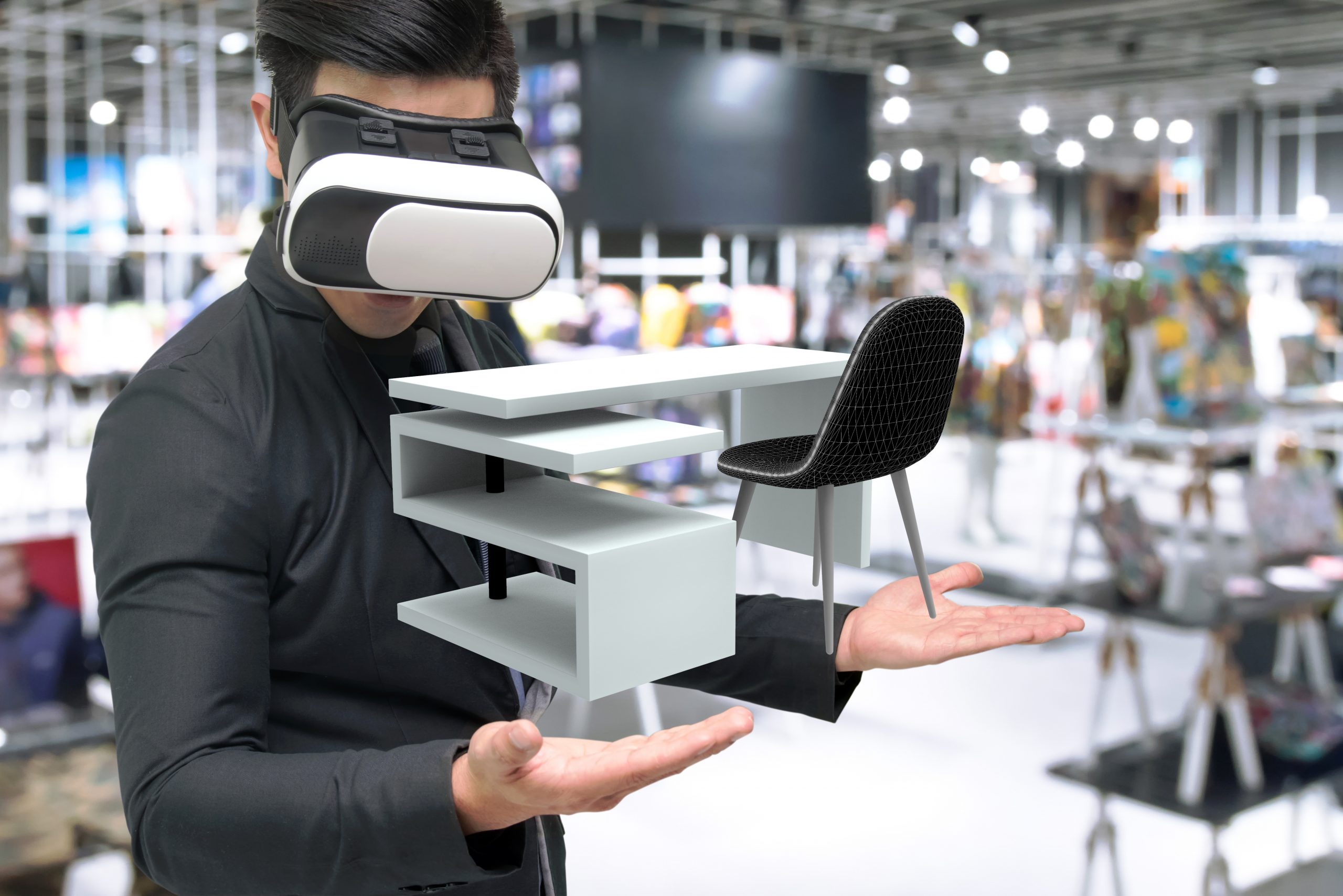 The more effective a company's sales training is, the better their chances at locking in sales are. In fact, teams who participated in sales training that exceeded employee expectations had a 54% deal win rate, compared to 44% for teams whose sales training needed improvement. You could be making your company more money, despite virtual reality's cost, when you train your employees as efficiently as it allows you to – and it's a one-time fee.
Law Enforcement
Law enforcement is one of the riskiest jobs because it's so unpredictable. One never knows what they'll be faced with and at what time, so it is important that they are adequately trained to handle any task they may be faced with.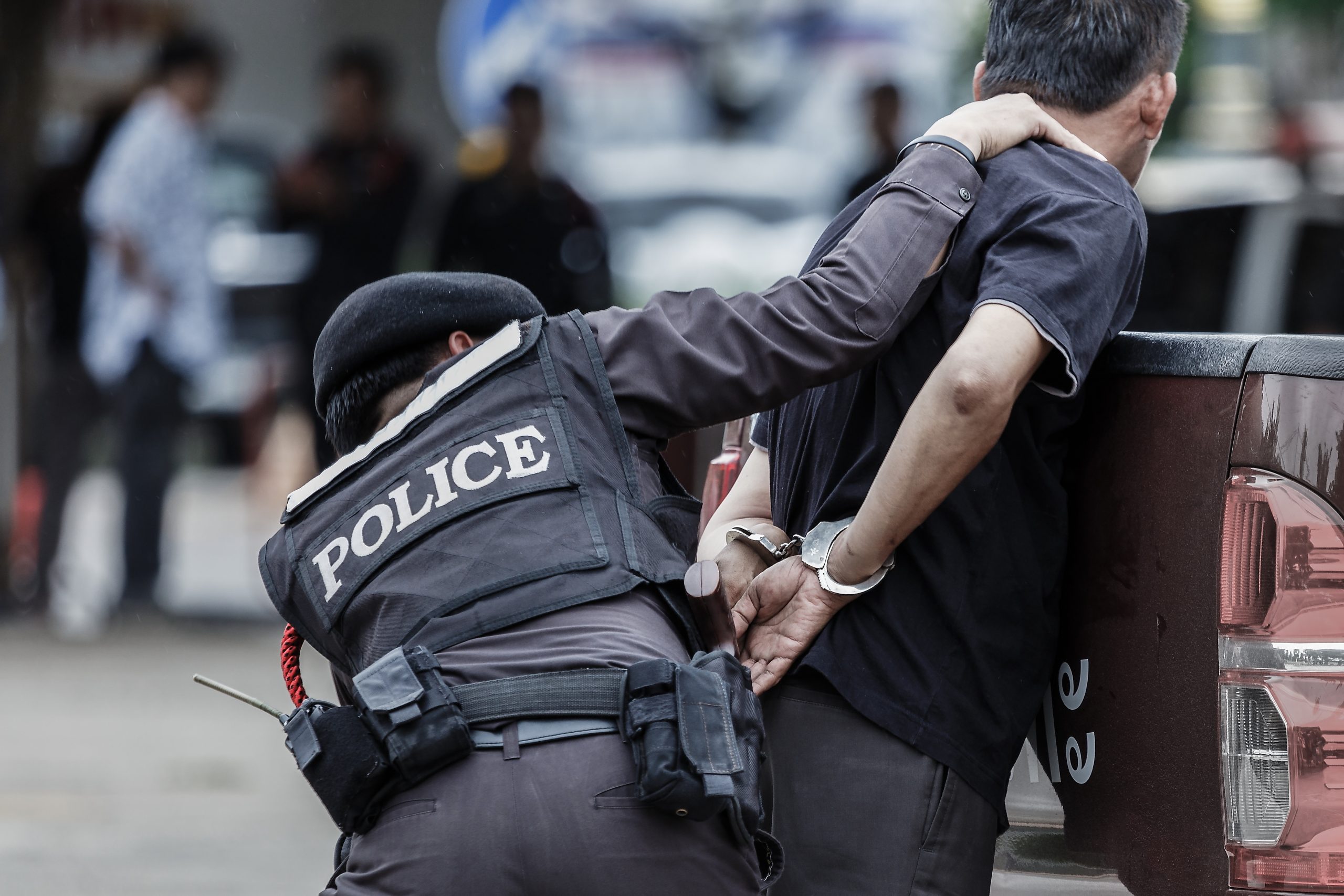 Using virtual reality software is a wonderful, safe way to gain real world experience in this field. Professionals are able to create informed decision, even under pressure and time constrains, form instincts for the greater good and to improve personal safety, as well as avoid unnecessary civilian harm.
Real Estate
Virtual reality in real estate benefits agents and clients, equally. Agents are able to tour properties in an instant to determine whether they are worth showing off to their clients, saving time, money and effort for both parties.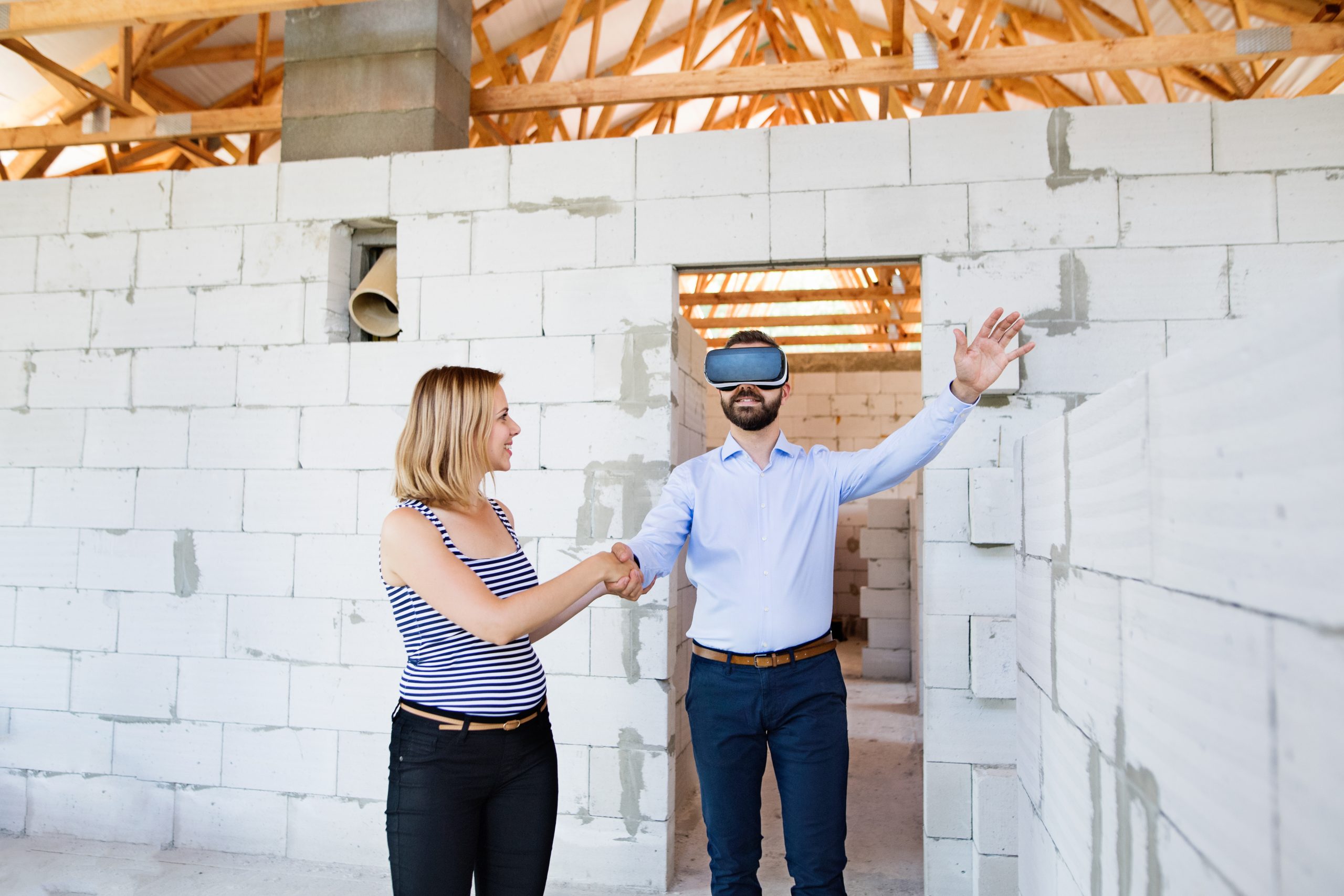 They are also able to mentor new hires to teach them the ropes of the trade, and stress selling points while working on negotiation skills. In addition, VR gives real estate developers the exclusive opportunity to actively tour a home before its even been built, once again saving time, money and effort for all involved.
Whether it's to narrow down their needs and desires, or help make the final decision easier, clients can also tour homes before wasting energy and time by going in person. They have a better idea of how big the space is, what kind of vibe it gives off, how furniture looks, and if they truly feel at home.
Hospitality and Tourism
The hospitality and tourism industry's successes are heavily reliant on customer satisfaction and great experiences, hence why VR is the perfect fit for the industry. Virtual reality technology companies can create an experience that gives customers information or services quickly and efficiently, while keeping them engaged and entertained.
Companies can increase sales by using VR to get ahead of their competition and letting would-be customers tour your location or use your service before making a decision on where to spend their money.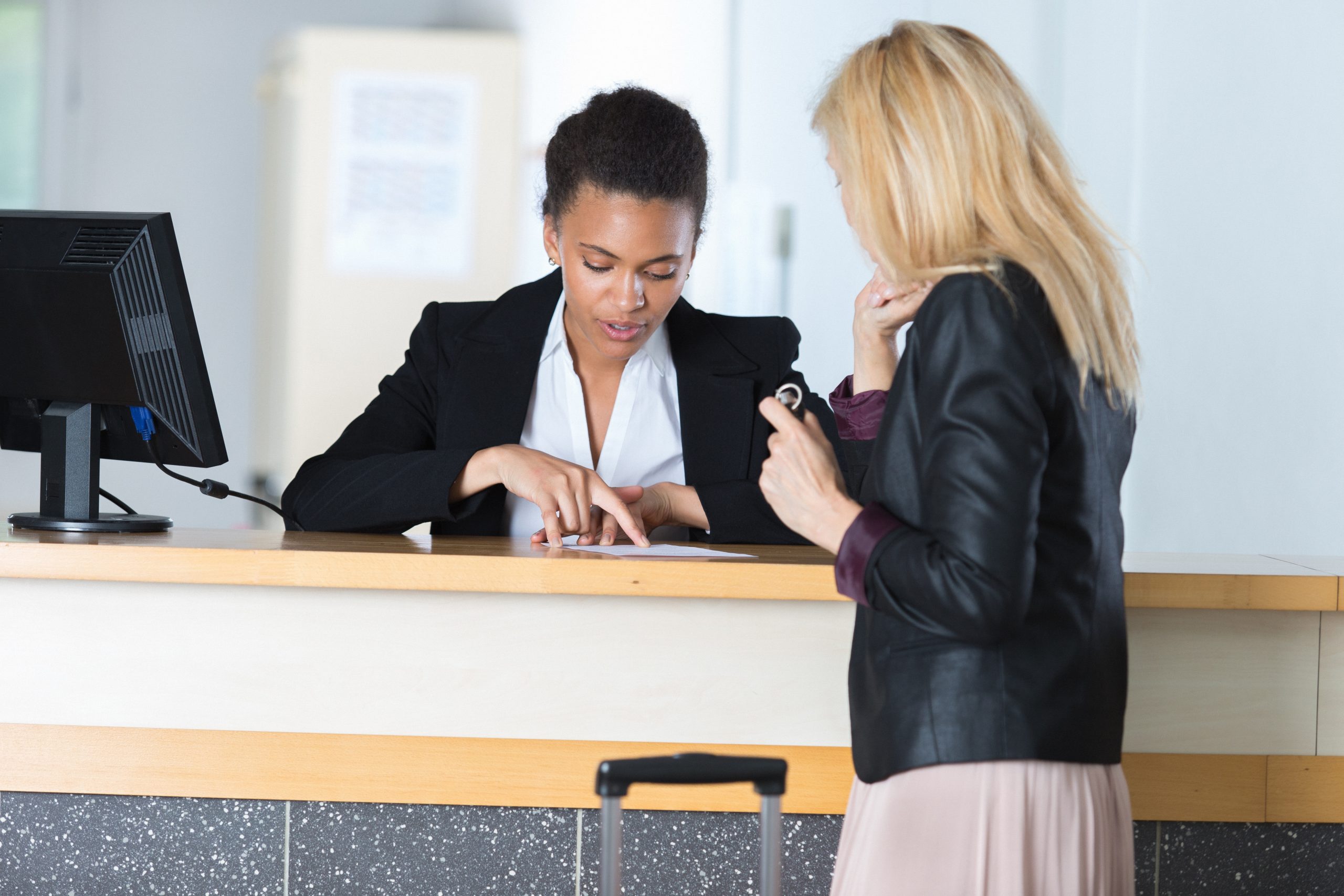 Plus, hospitality employees can also work on their soft skills – communication, teamwork, problem-solving, time management, etc. – to create a better work and play environment.
Whether your industry is dangerous or not, you'll always have employees who need better training, customers who require better customer service, and quotas that need to be met. Let VR solve all of those problems quickly and easily and prepare for years of reaping the benefits of VR usage.
If you're not quite sold on VR, check out our blog on using VR for employee onboarding to see how your employees and company can benefit from the help of some great virtual reality technology.
Create Immersive Experiences to Grow Your Business
For more information on augmented and virtual reality software development, virtual reality development cost and virtual reality programming, please feel free to reach out to us at CXR.Agency and we would be more than happy to assist. At CXR.Agency, we make sure to keep our pulse on all things AR, VR and XR.
Our Mission
Our mission is to reimagine how people interact with brands. To disrupt the status quo and uncover values others can't find. To solve tomorrow's business challenges in thoughtful, elegant ways. We aim to be strategic leaders in emergent technologies, innovators in user experiences. Our mission is to arm businesses for digital revolution. Check out our VR case studies at CXR.Agency for more information.