Introduction
You may remember your first day at a job — smiling faces offering firm handshakes, new names to remember, and an experienced employee showing you the ropes. These first impressions contribute to a company's culture, which, to millennials, is more important than anything else. Based on a recent report, employees believe that advanced technology will enhance their relationships with the company as well as their colleagues, and big brands are already implementing immersive training to create a solid company culture.
Perhaps you're seeking to use XR to train soft skills, as new managers at Sprouts Farmers Markets used VR to practice communication in difficult conversations, or to train hard skills, as Boeing employees used AR to practice assembling aircrafts. When employees feel confident, prepared, and valued, the company sees a 4x revenue growth. Immersive onboarding experiences strengthen company culture, reduce costs, and prepare workers for the job.
New Employees, New Technology
Employees expect more from onboarding than simply "where to sit," and "where to sign." According to a recent Gallup survey, employees are more likely to report extreme satisfaction with their workplace after a meaningful onboarding experience. XR can help instill clear beliefs and culture in an engaging and memorable way. Immersive training works through experiential learning, and those experiences become memories — they stick with us and impact our world view.
Porsche has used VR training to simultaneously instill practical knowledge and share their ethos. Employees explore a virtual showroom, learn about the components of electric cars, and discover why Porsche believes sustainability matters. This training initiative saw high retention rates and simple scalability across the entire franchise. Companies can implement purposeful XR onboarding experiences, while eliminating the traditional costs of flights, meals, and longer training times.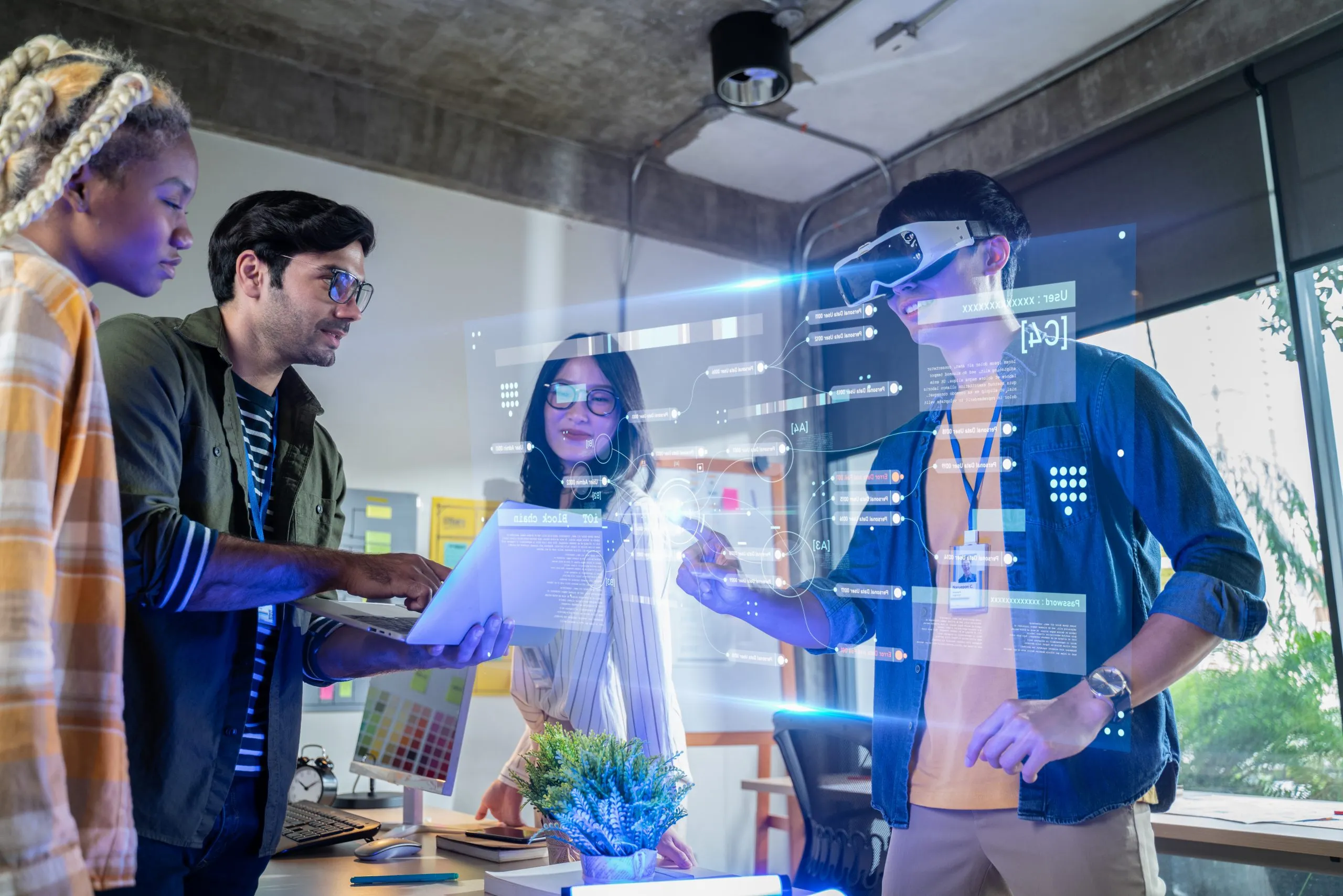 Upskilling Needs an Upgrade
XR training has far more mileage than the traditional onboarding stage. When it's time to promote an employee to a leadership position, the individual can train their soft skills, such as communication and listening, with an AI interface that responds to their learning needs and never tires from teaching. This method is engaging, cost-effective and productive, as studies have demonstrated that VR can increase performance by 230%.
Since XR training only requires an initial payment for development and hardware, the equipment can be used in perpetuity by employees seeking to learn. This creates a culture of constant improvement and career development, which increases employee fulfillment by 2x. We're already seeing companies implement engaging and risk-free learning experiences, and many include robust AI feedback.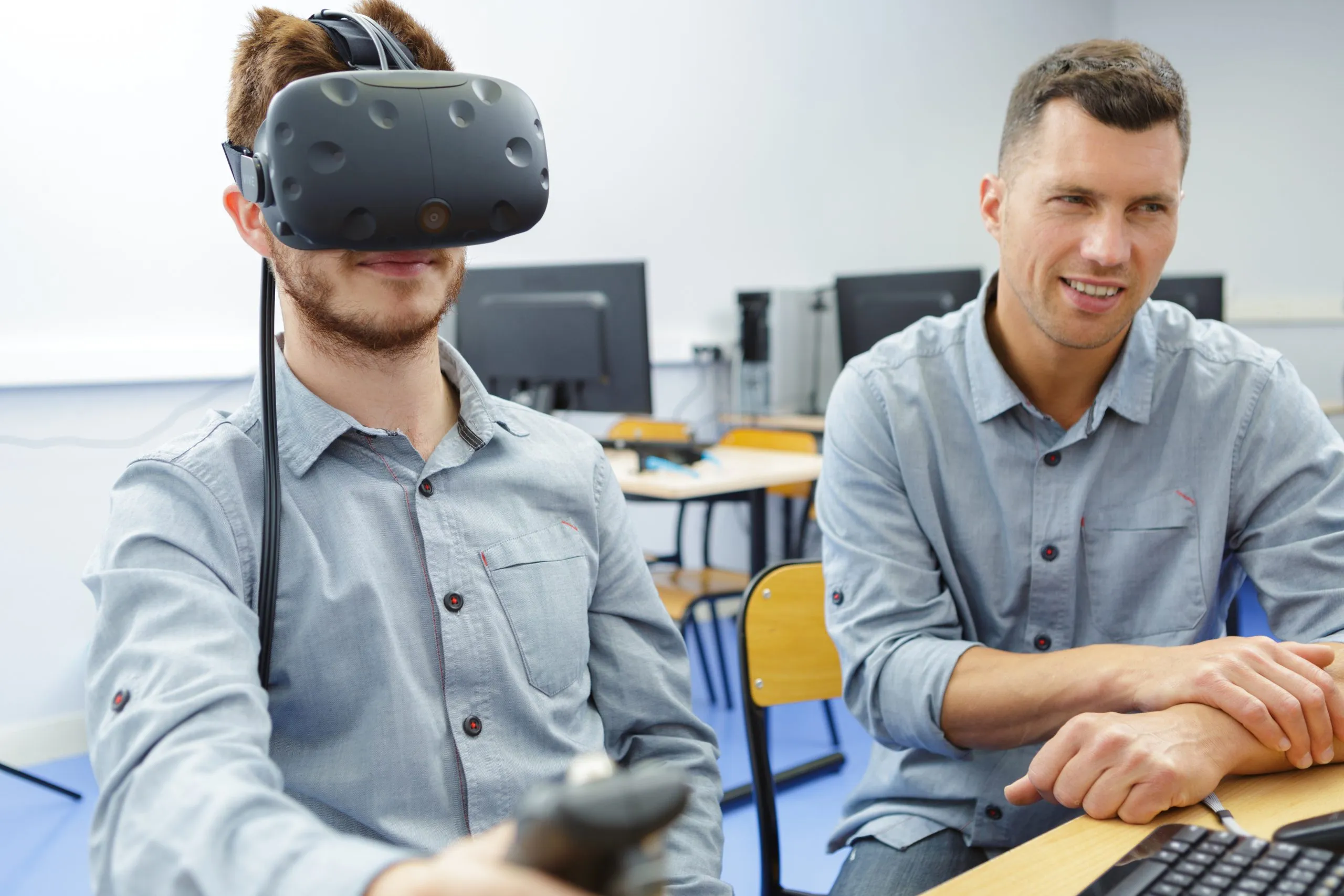 Eyeing Real Results
Immersive training is not just for fun — it also produces data points unavailable in traditional learning. For example, if an employer wants to promote someone to a leadership position and train their communication skills, they can create a mock one-on-one with a virtual employee. The employer would not only be able to play back the simulation, but can also track posture and tone of voice to see how the virtual employee would emotionally react.
Training analytics are taken to the next level with eye-tracking. The employer can tell what the user focuses on, what attracts them, and what seizes their attention. Many prominent VR headsets, such as the Pico Neo 3 Eye, use Tobii to integrate eye tracking. The HP Omnicept also tracks pupil growth, heart rate, and facial movement. There are many benefits of eye-tracking, and its utility will soon be a staple in every kind of VR headset and training application.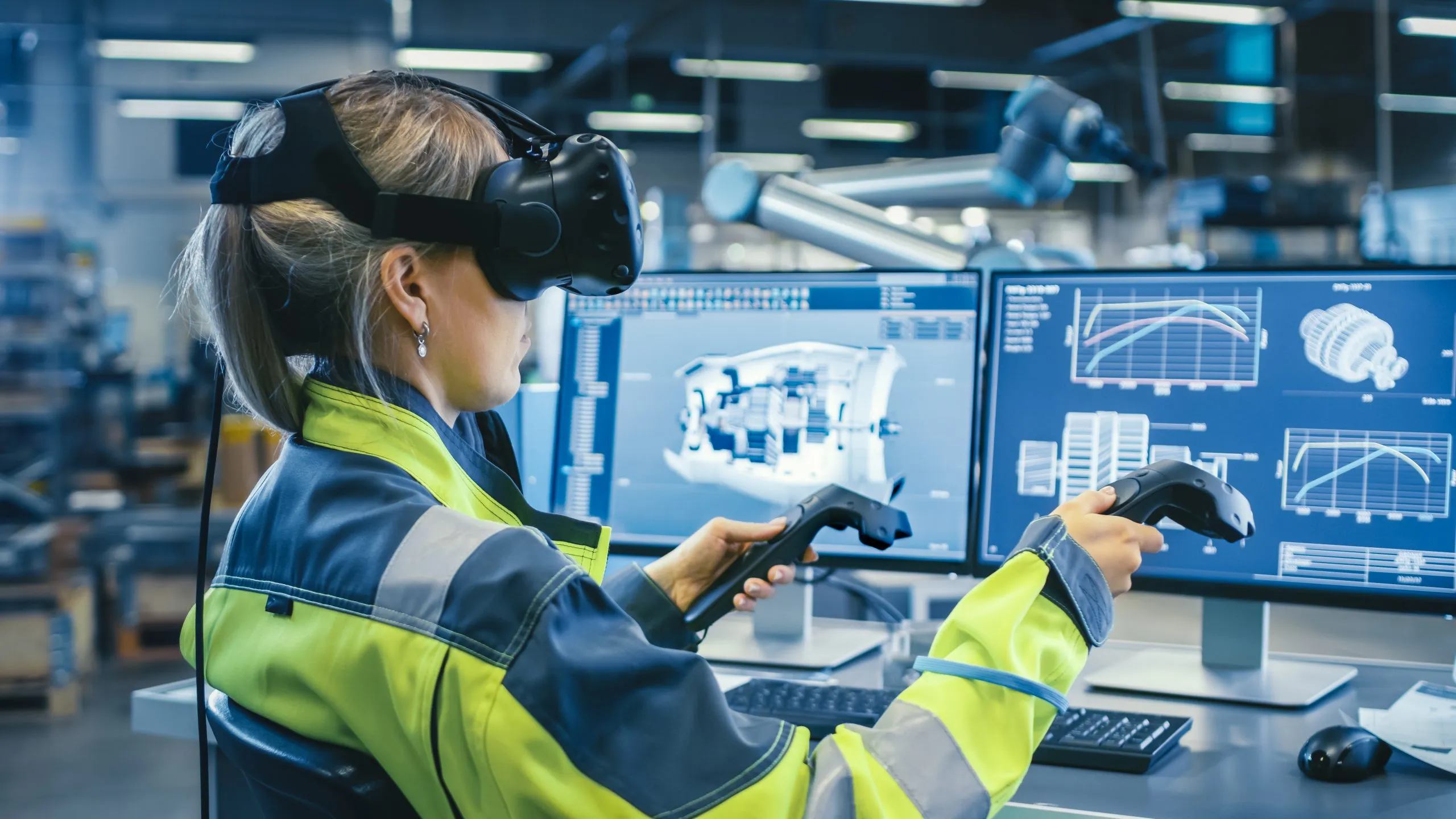 All Aboard the Onboard
Immersive training is well suited to teach practical knowledge while instilling core company values, and yet this technology can provide even more. Immersive training can lead to an inclusive workplace and reduced injury rates. With VR learners that are 3.75x more emotionally engaged than classroom learners, XR is poised to continue taking huge leaps. As headset technology features more biometric data tracking such as eye tracking, immersive training will become an even more effective and valuable asset to onboarding. Drop us a line, and we'll work together to create a virtual, interactive onboarding experience that your employees will remember and build stronger company culture.