Introduction
Growing your brand requires you to have powerful solutions — and here at CXR.Agency, we live to create, elevate, and deliver. Whatever it is that you need – may it be an AR solution, a web development project, or an e-commerce platform – we're here to help. Based in Brooklyn, New York, our team has extensive experience helping clients create critical applications to help them grow and thrive.
Today is an extremely exciting moment for us because we're celebrating an incredible award made possible by our clients' brilliance and team's hard work. During the widely anticipated Clutch Leaders Awards, CXR.Agency was officially named as one of the top 100 leaders for sustained growth this year!
Clutch is a B2B platform from Washington DC that publishes carefully vetted content to help browsers learn more about the best companies and agencies. The site annually celebrates the top companies that delivered extraordinary services, showed unparalleled commitment, and proved their thought leadership. This sustained growth category is based on the absolute revenue generated by the leaders from 2018 to 2021.
To make this milestone even sweeter, we were also recognized as one of the leading agencies around the world by Visual Objects, a creative portfolio platform. According to their findings, CXR.Agency is among the top-performing web development partners from New York City this 2022!
These are no small feat. We are truly grateful for everyone who helped make this a reality. Awards like these keep us going, motivating us to take on whatever is ahead of us.
Thank you so much to our clients – it's been a great pleasure serving as your partner. The reviews you've entrusted us with are what helped us reach this milestone.
At CXR.Agency, we help you transform your brand with revolutionary digital experiences. Connect with us and let's get down to business!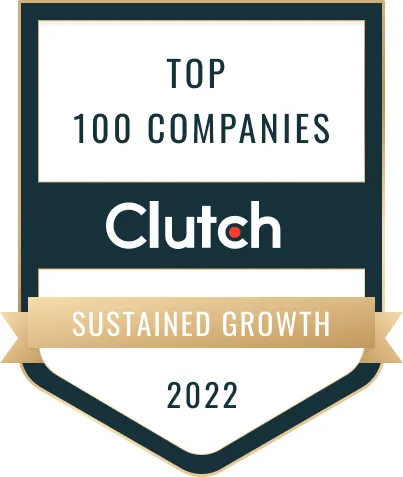 Our Mission
We reimagine how people interact with brands. Our web and app developers disrupt the status quo and uncover values others can't find. We solve tomorrow's business challenges in thoughtful, elegant ways and aim to be strategic leaders in app development in New York – innovators in user experiences. Explore our case studies for more information and get in touch to learn more about how we can help your business.