Introduction
Whether it's your strange addiction, a profile you felt forced to create, or a platform you still don't really understand, you're probably on LinkedIn. As a digital copy of your resume and a central database of professional contacts, it's an undoubtedly powerful tool for its power users and enterprise clients.
But what if there was something better?
As developers and creatives, we're thinking of a platform that's more about what you know, how you've grown, and the work you've accomplished. Enter Mural – the next big step for online professional networking.
The Disconnect on LinkedIn
Developed by Ajay Rajani, an NYC-based entrepreneur, Mural presents an alternative to not only LinkedIn, but also more specialized sites like Behance and Github. With a desire to highlight users' work – rather than their career path – Rajani wanted to enable modern knowledge workers to take control of their careers. "It's so much more powerful to say 'look at my work' than to say 'look at the places that got me there'," he explains, pointing out that people are often held back by their titles or work history.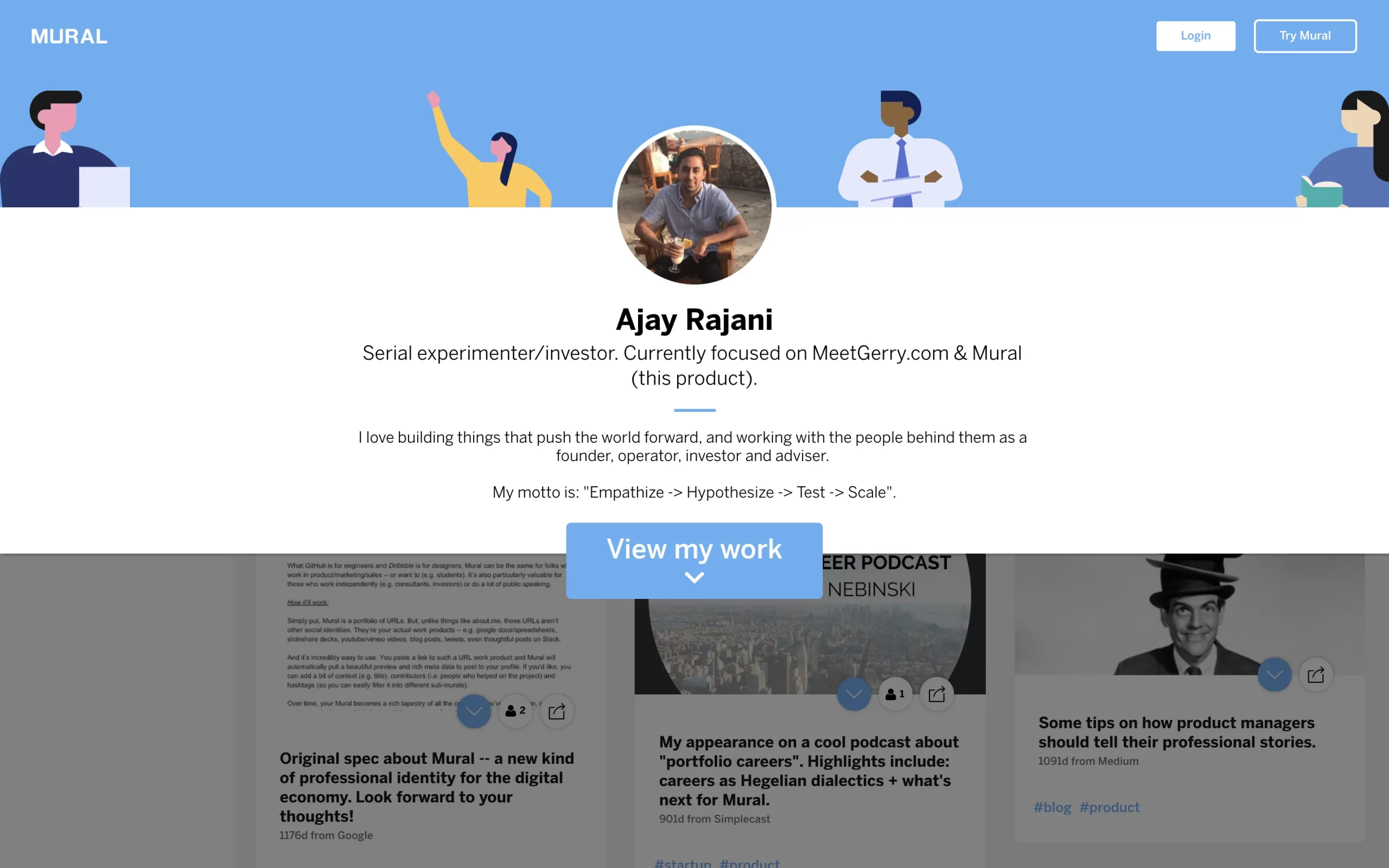 The Writing's on the Mural
And in a world increasingly dominated by digital concepts and visual media, a "show, don't tell" approach may be the best way forward. Featuring a more dynamic, granular approach, Mural allows users to quickly create a portfolio through links to various projects. As more and more employers ask for work examples, Mural presents a solution that's easy to use and easy to update.
Rajani notes that the key to the platform's success is its utility for those not even looking for a job – it's an easy way to showcase your work when casually networking, sharing the story of your career, or speaking on panels. For users with multiple skillsets or interests, there's the ability to tag and filter your work (and share filtered links), allowing users to present specific versions of themselves in different situations.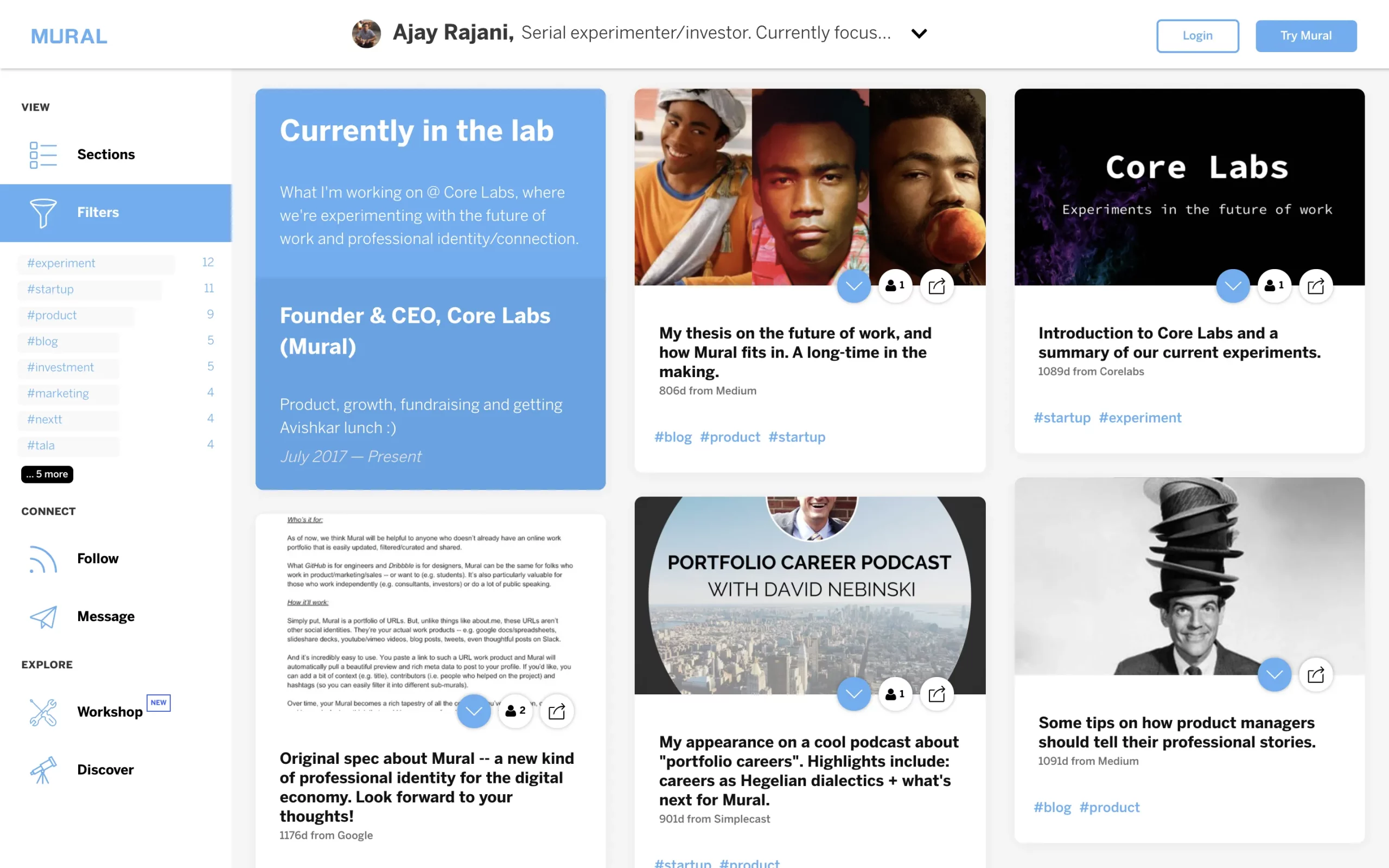 See Progress with CXR.Agency
Anyone with even an iota of web development knowledge knows that powerful tools like Mural don't just happen overnight – especially not when the developer is focused on other projects. When Rajani needed a fast prototype, he tapped the team at CXR.Agency to build it. Armed with a basic prototype, he was able to build it out and secure capital to continue scaling up. With a long-term goal of turning it into a profitable SaaS company, Rajani relies on CXR.Agency to continually provide feedback and propel it forward. "Working with C-Labs has made it easy to make progress on Mural while I'm busy working full-time on something else. It's been a huge boon to what we're doing."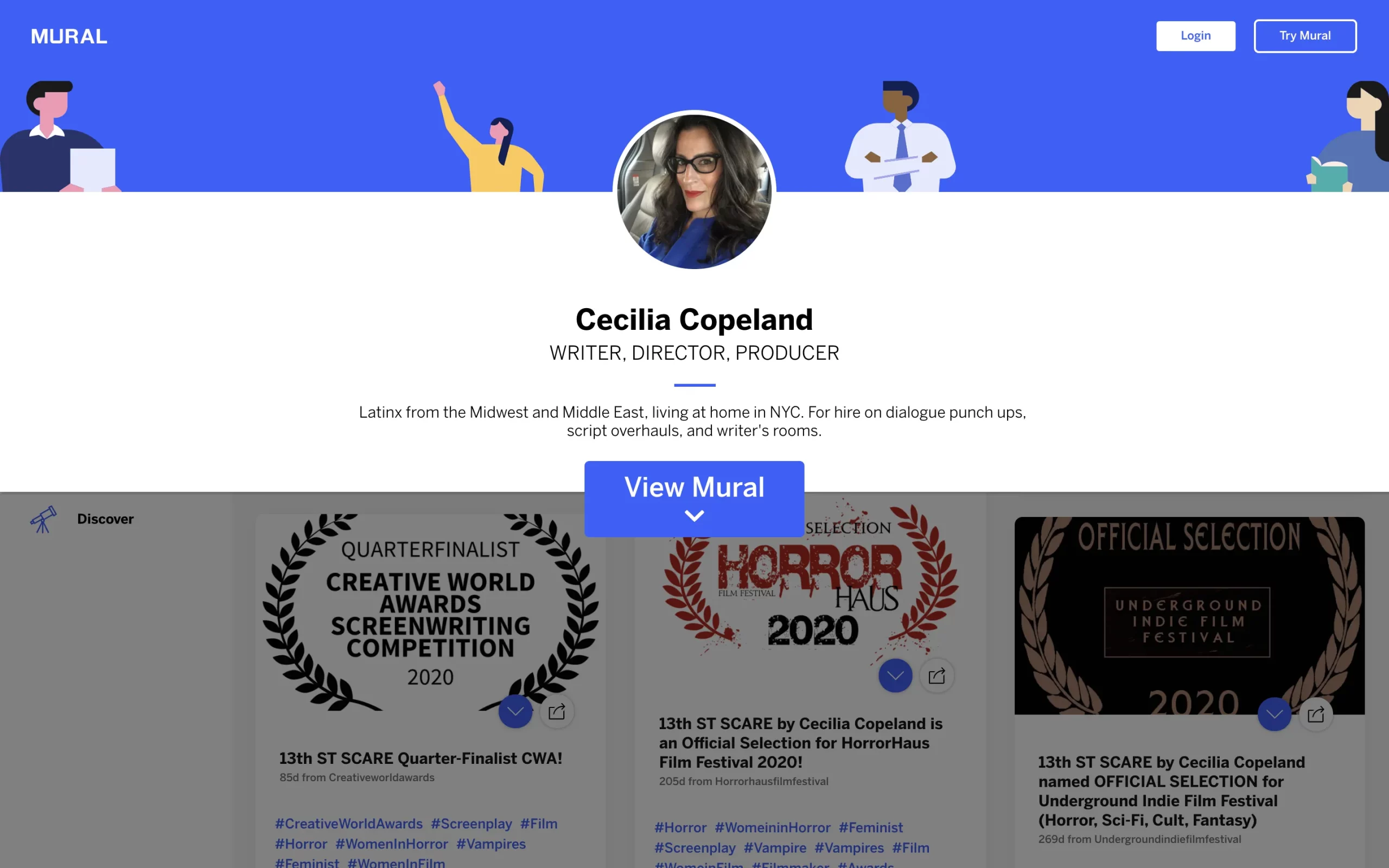 The Next Big Thing
… could be yours! If you have an idea, we know how to build it. From building out concepts to design and development, our team loves a challenge. Whatever stage you're at, drop us a line and let's talk about how we can make it happen.
Our Mission
We reimagine how people interact with brands. Our web and app developers disrupt the status quo and uncover values others can't find. We solve tomorrow's business challenges in thoughtful, elegant ways and aim to be strategic leaders in app development in New York – innovators in user experiences. Explore our case studies for more information.