Introduction
XR in retail is not only here to stay – it's already evolving into its next phase. Since 2020, AR use has increased by twenty percent, and consumer trends have developed alongside technological trends. As of 2021, sixty-one percent of consumers prefer retailers with AR shopping experiences because it boosts the buyer's confidence and can communicate details unmatched by traditional retailers. Today, brands should consider how their products and ethos will be transformed by XR, and how they can wield it to create a shopping experience that's easier, memorable and of much greater value to customers.
From Virtual Lamp to Virtual Lounge
In 2017, Ikea popularized the use of spatial AR with an app that allowed users to visualize furniture in their home, and retailers such as Wayfair and Target followed suit. While groundbreaking at the time, the experience was still disconnected from their website and purchase flow. Today, forward-thinking brands are taking this a step further by creating seamless XR retail experiences in which consumers see an item on display, try it on, and buy it without disruption. Considering sixty percent of shoppers are more likely to buy from a digitally innovative brand, this allows brands to create personalized and memorable shopping experiences which consumers desire.
At CXR.Agency, our team has created an end-to-end AR shopping platform. The shopper summons a Magic Door with their phone, enters it, and explores a Virtual Showroom with a display of products. They can explore the custom-branded space, examine the full product line, and purchase with a simple swipe on their phone. With the immersive environment of a Virtual Showroom, brands can create a luxurious shopping experience designed to express their character and bring new life to the customer experience. Looking ahead, we'll see more retailers integrating XR into their showrooms.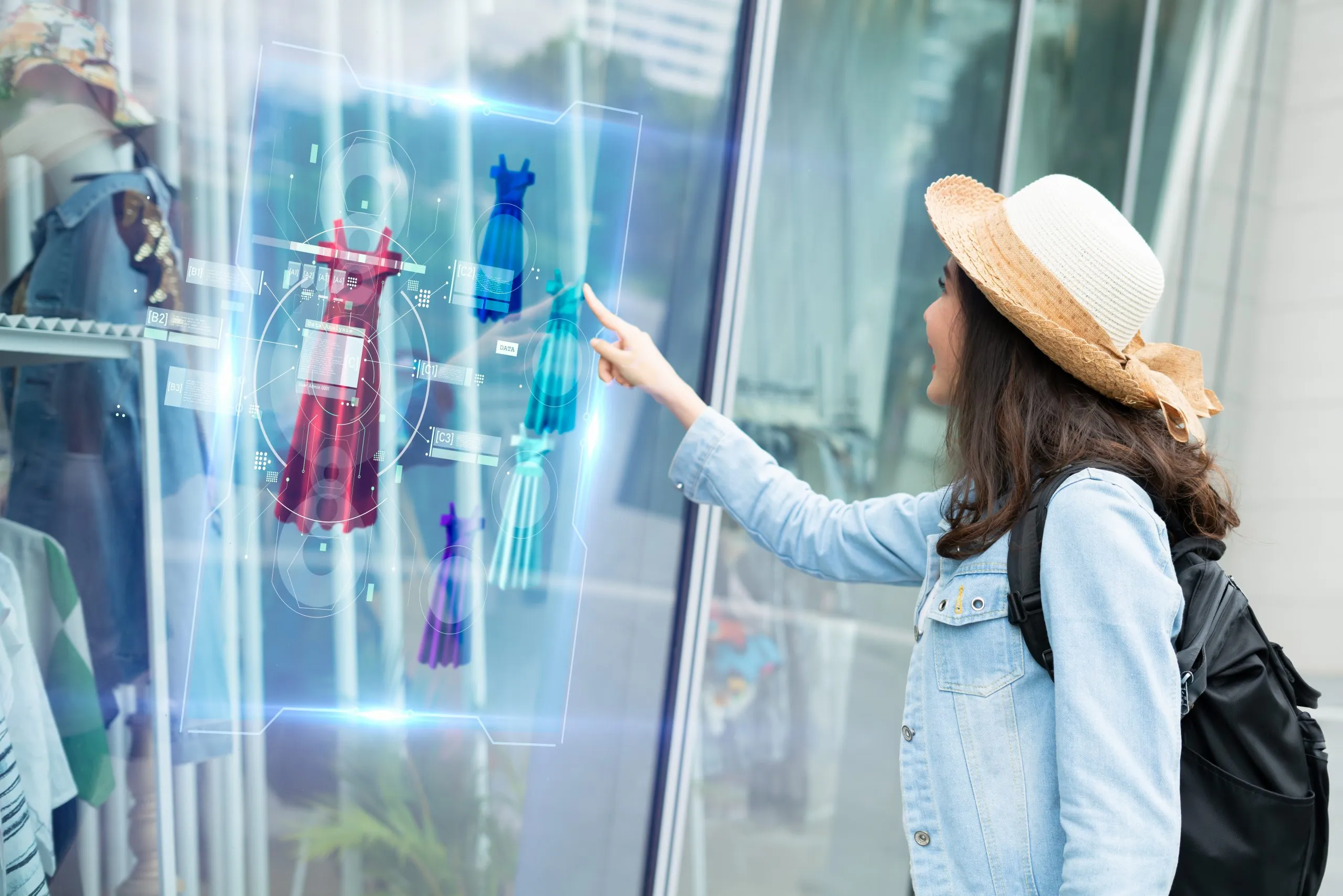 Strength in Unity
Another rapidly-evolving element of the XR retail experience is activation. Today, brands are finding new ways to activate XR experiences. While a common method is the QR code, they lack simplicity and can repel longtime customers who would rather not wrestle with their phones while shopping, considering fifty-five percent of consumers will pay more for an uncomplicated experience. QR codes also lack design, as the black and white batches of sporadic squares work against the brand's hard earned aesthetic. Although QR codes are undergoing a resurgence in restaurants due to touch-free trends, so are malicious QR code scams. In January 2022, the city of Austin Texas implemented QR codes for easy parking meter payments, but hackers pasted malicious QR codes over them and created a fraudulent payment website.
With this in mind, it's time the retail industry moves past the concept of QR codes to successfully integrate XR into retail experiences. Secure services such as Phish AR are perfect for activating XR, as the user simply aims the phone's camera at a webpage or image. This way, the image fits the brand's signature design, gains the trust of consumers, and can instantly activate the XR experience. Another secure innovation is Near Field Communication (NFC) chips, included in most smartphones and used for contactless payments, public transportation, and even unlocking doors. H&M and Belk have implemented NFC chips to digitally activate size and fit information, customer reviews, and even a store directory. These innovations are not only creating unified experiences that accelerate XR adoption, but they're also giving customers more control and improving the utility of digital commerce.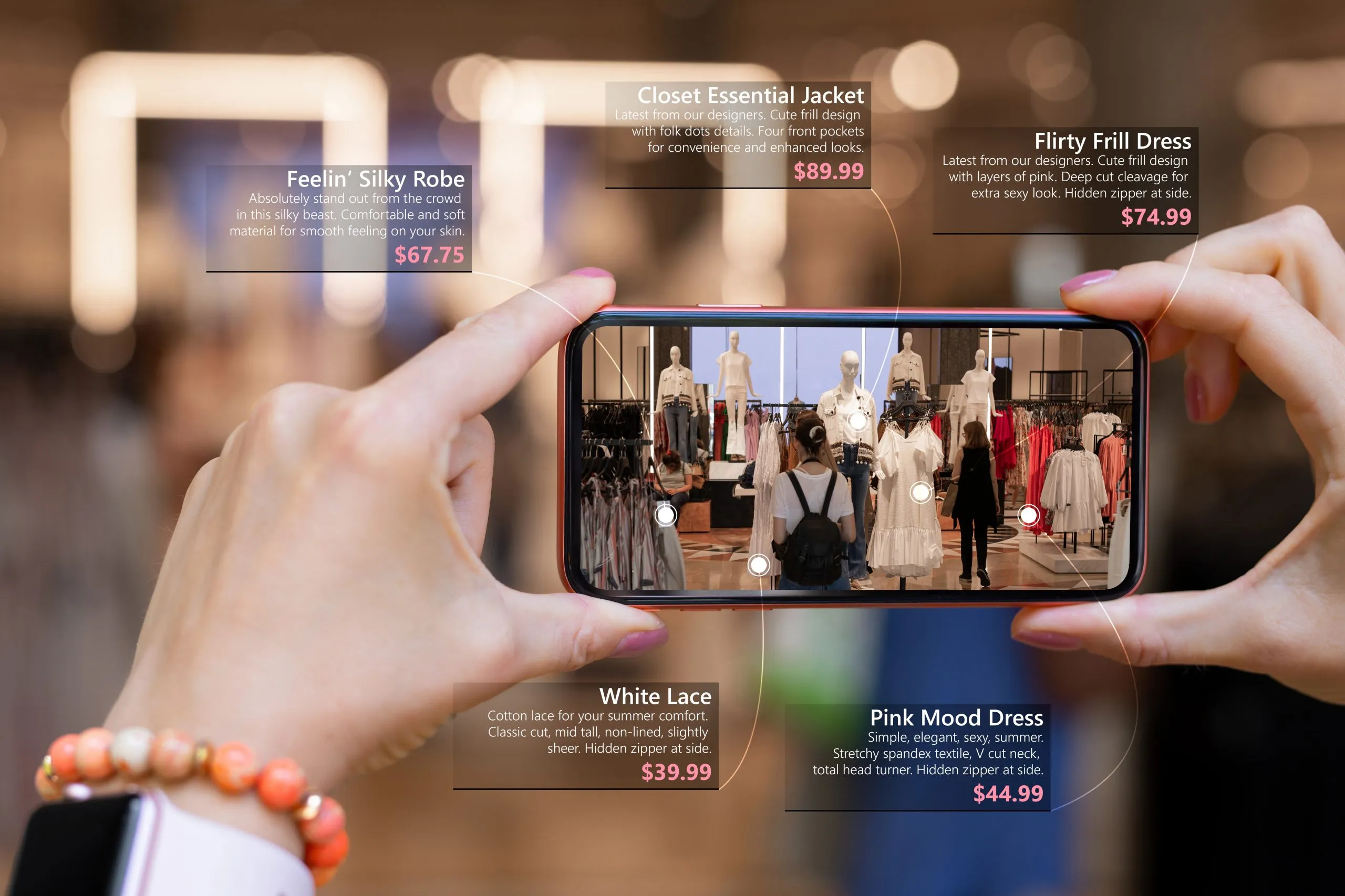 Bridging the Digital and Physical
Today there are leaping innovations in safe and seamless ways to activate smartphone AR, but, in the near future, AR glasses will sweep the consumer market and blend reality with virtual details. While Apple is rumored to release AR glasses by 2025, there are a number of available smart glasses which illustrate the coming wave of XR retail. The Vuzix Blade Upgraded features an AR visual display which can enhance physical shops with digital information. Brands can program the glasses to overlay influential details such as fair-trade certification and manufacturer information. The Microsoft Hololens 2 has upgraded high-end furniture and kitchen appliance showrooms, as customers visualize products through AR rather than see them in the store. This practice of layout optimization has proven to save floor space by fifty percent, create a joyful, personalized experience, and increase sales by twenty percent.
As headsets with combined AR and VR capabilities enter the marketplace, such as the forthcoming Lynx-R and Magic Leap 2, brands will have even more creative possibilities to innovate their showrooms. Meta's ultra-compact Project Cambria headset, expected to release in 2022 and intended for the high-end market, will feature high-resolution color passthrough. As opposed to the Hololens 2's transparent frames, the Cambria will use cameras to bring an accurate representation of the real world into view, overlaying virtual graphics onto the physical environment. This will allow shoppers to interact with digital elements while maintaining awareness of their surroundings. With this in mind, brands should align business objectives with these trends by creating 3D assets of their products and designing memorable user experiences.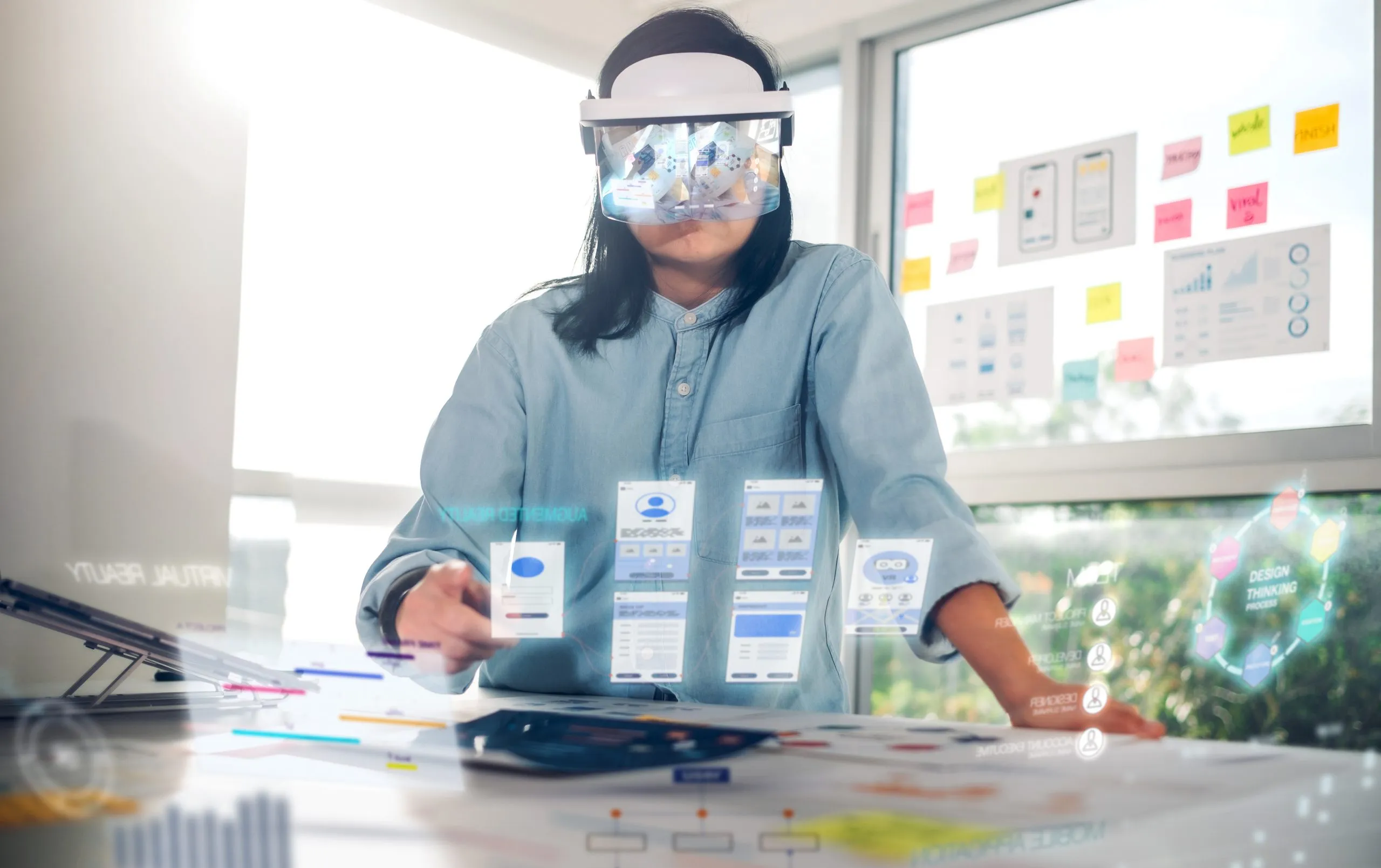 Seamless and Joyful XR Shopping
Looking ahead, more consumers will have familiarity with XR and come to expect it in modern retail. Brands can anticipate the imminent revolution by creating personalized experiences and customizable 3D models of their merchandise. They can also create XR environments which convey their company ethos through information and spatial design. Brands can even utilize XR holograms of larger products to increase sales while saving floor space. At CXR.Agency, we're ready to collaborate with your brand to think beyond QR codes and smartphone applications to create seamless and joyful XR retail experiences. Get in touch and let's discuss how we can help your business leverage the latest technology.
Our Mission
Our mission is to reimagine how people interact with brands. CXR.Agency is redefining AR/VR as a means of engaging audiences and building stronger communications. We're establishing a new standard of exciting, immersive experiences – giving businesses the chance to cultivate stronger connections with consumers and bring new life to their operational strategies.