Introduction
How to target the generation that grew up with iPhones.
While you're brainstorming for your next big marketing campaign, know this: the children who grew up with the internet and iPhones are not easily bought. From TV to TikTok, the new generation of spenders has seen it all, done it all, and probably helped shape it all. So, if you're looking to capture even just a few seconds of their ever-shrinking attention span, you'd better wow them with innovative experiences. Blending marketing and immersive Augmented Reality is the new frontier, and if you do it right, you can easily boost engagement and bring some personality to your brand.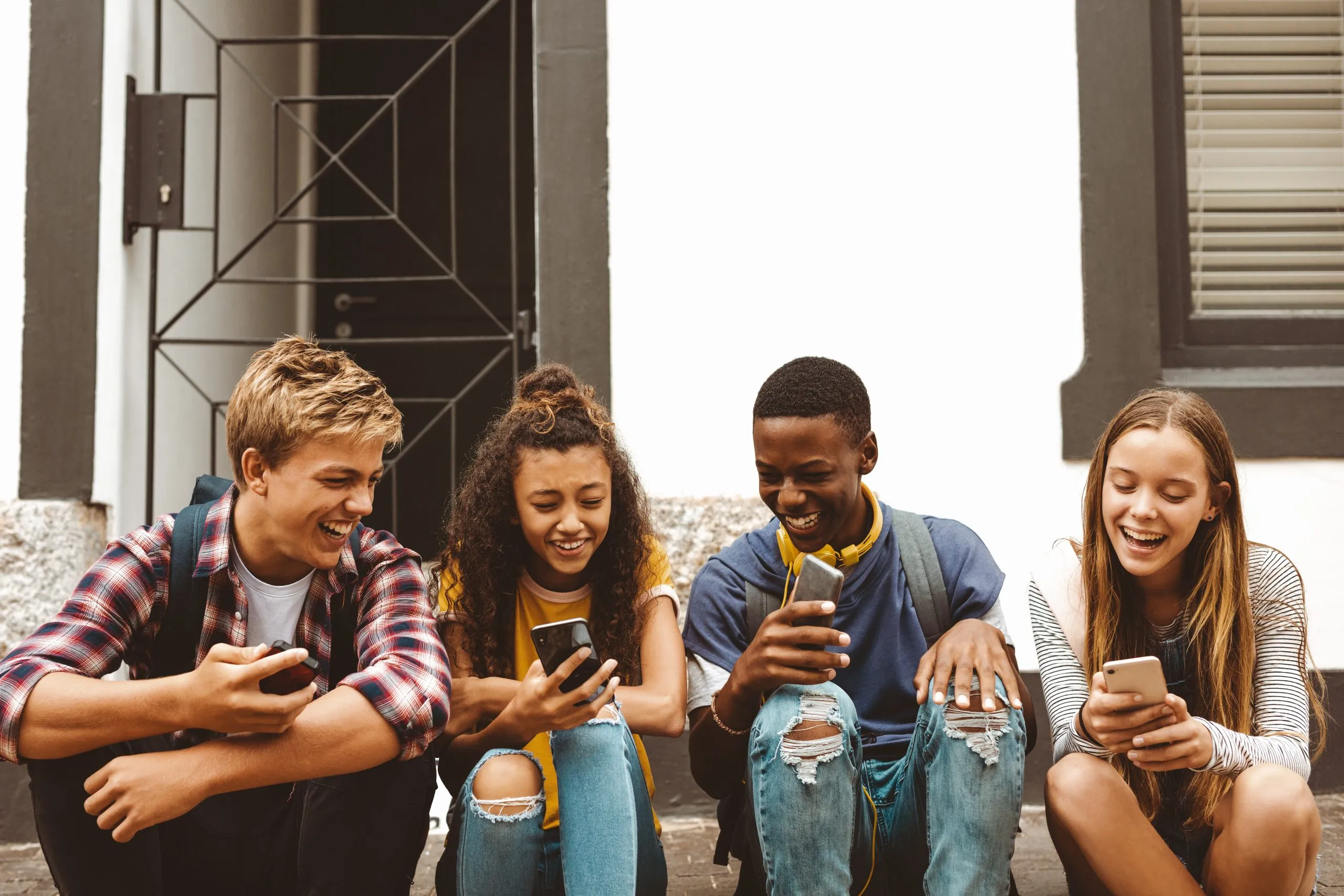 Gen Z? Not So EZ
The numbers are in, and, if you've ever spent any time with the youth of today, you probably won't be shocked: 84% of millennials don't trust advertising. That's right. The tactics of yesteryear won't get you very far these days – new generations require new experiences. Reel them in with the latest AR features: face filters, games, and even in-browser AR experiences.
Once upon a time, these ideas were pipe dreams or simply for entertainment – take note, this is no longer the case. In fact, not only are audiences aware of Augmented Reality, but it's already influencing where they shop and how frequently they make purchases.
Time to Get with the Times
Once you understand the appeal of AR marketing, it's easy to see how these captivating campaigns can help build a personality and drive brand affinity with memorable, immersive experiences. Adopting AR does more than just update your image – it helps consumers interact with your brand and form lasting memories that carry emotional impact.
And no matter what exactly you decide to do with AR, it's true that using it will help you stay fresh and relevant, with content that's as innovative as your product. Even the smallest integrations can give your audiences a reason to talk about your brand. Just let the experience do the talking and the likes, shares, and reposts will follow.
HB-Whoa
Looking for ideas? We recently helped generate some buzz with a dynamic digital marketing campaign for HBO Max's first exclusive movie, Charm City Kings. HBO trusted the team at C-Labs to craft every aspect of an online name generator, from the backend development to the list of possible names. Paired with an AR face filter that allowed users to overlay their new name, the generator provided a fun element that could go viral – especially among younger audiences.
Our hard work paid off – the campaign drove engagement across platforms, and even engaged a few high-profile stakeholders, including Snoop Dog, Will Smith, and Meek Mill. Explore the full case study here.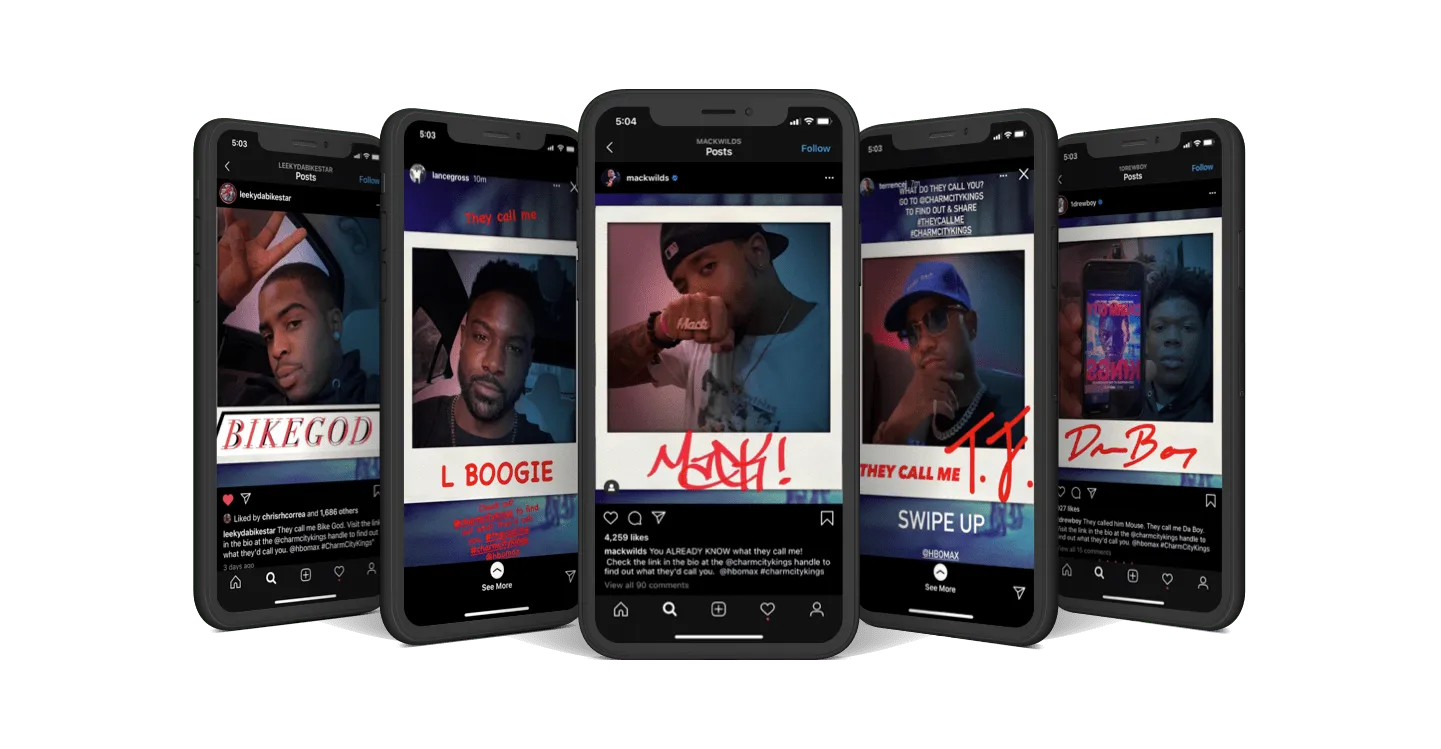 Wowed by WebAR
If you're looking to get a bit more experimental, get inspired by our use of the magic of WebAR to bring Modelo's recent merchandise collaboration to life. Modelo wanted to showcase apparel they created in partnership with RSVP Gallery, an upscale clothing brand based in Chicago, and encourage users to enter their sweepstakes.
After storyboarding the entire experience, the team at CXR.Agency developed a WebAR experience that launches instantly in a browser. "Placed" on a surface in front of the user, a holographic slider cycles through the various pieces in collection, from shorts to hoodies to bags. The user can go back and forth and see full, rotating views of each item. The experience was a hit with users, fueling new excitement for the merchandise collaboration and convincing thousands to enter the sweepstakes. Learn more about this project here.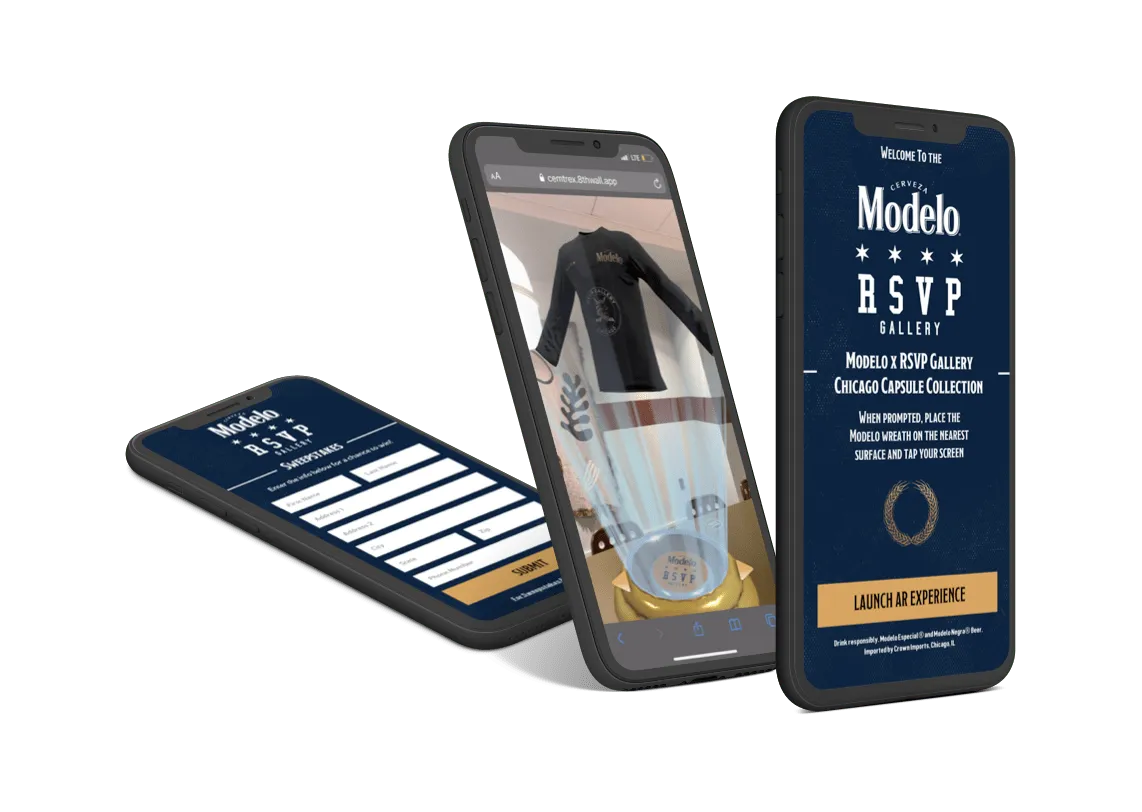 AR You Ready?
Do you have an exciting AR experience in mind for your brand? Whether you're ready to dive into development or still not sure if any of this is real, we're here to listen. Drop us a line and we'd be happy to discuss.
Our Mission
We reimagine how people interact with brands. Our web and app developers disrupt the status quo and uncover values others can't find. We solve tomorrow's business challenges in thoughtful, elegant ways and aim to be strategic leaders in app development in New York – innovators in user experiences. Explore our case studies for more information.